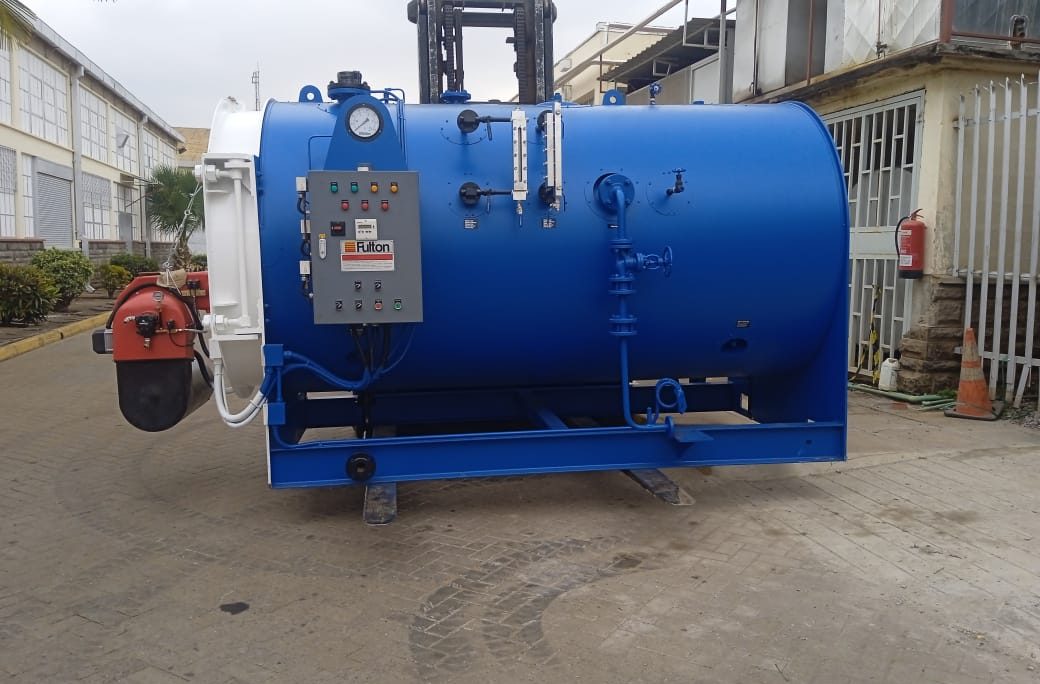 Wilest Energy Solutions Ltd is a well-established provider of comprehensive steam and hot water boiler solutions. With a wealth of experience spanning over 7 years, we specialize in the design, construction, supply, installation, and commissioning of steam and hot water boilers. Our portfolio encompasses a wide range of projects, from smaller boiler installations to massive undertakings that involve handling every aspect, from mechanical engineering to the final boiler commissioning.
Proven Expertise for Optimal Boiler Plants
Our tried-and-tested boiler plant specifications and installation methods empower our clients with the most practical and cost-effective solutions for the future operation of their facilities. We take immense pride in our rich traditions and experience, but we also embrace innovation, continuously reevaluating our processes and applications to ensure compliance, ease of installation, and efficiency.
Our Industrial Boiler Services Cater to Various Industries
We offer industrial boiler design, supply, and installation services for a diverse array of industries, including:
Breweries
Distilleries
Hospitals
Food Industry, with a Focus on Dairy Factories
Chemical Plants
Textile Mills
Paper Industries
Government Facilities
Animal By-products
Rubber and Synthetics
H.M. Prisons
Soap and Detergent Manufacturers
Enhancing Steam Boiler Plant Efficiency
An inefficient or faulty steam plant can result in substantial energy cost wastage for process and manufacturing companies. Many organizations contemplate costly equipment replacements without a clear understanding of why their energy costs are soaring or why their boilers are inefficient. We offer a range of services to enhance efficiency and reduce fuel expenses, including:
Thermal Efficiency Testing
Fuel-to-Steam Efficiency Assessments
Steam Trap Surveys
Condensate Return System Inspections
Steam Leak Detection
Boiler and Plant Insulation Replacements
Innovative Industrial Steam Boiler Design
Our in-house CAD design and modeling capabilities ensure the best layout for boiler plants, emphasizing accessibility, operational effectiveness, and energy efficiency. Our modeling processes enable us to pre-fabricate elements such as connecting pipework, reducing installation time on-site.
Reliable Industrial Steam Boiler Supply
We supply boilers from leading manufacturers and always tailor our recommendations to the specific operational requirements of each boiler plant. Additionally, we fabricate specialized equipment, such as Chiller Tanks and Bio-medical & General Waste incinerators, especially when space is limited, to optimize the installation area.
Efficient Industrial Steam Boiler Installation
Our expertise extends to various steam and hot water boiler installations, including skid-mounted and containerized plants, which we manufacture in-house. We have streamlined our processes for large and multi-boiler installations to minimize plant downtime.
At Wilest Energy Solutions Ltd, we are committed to delivering efficient and cost-effective solutions for your boiler plant needs, ensuring your operations run smoothly and sustainably. Trust us to design, supply, and install the ideal boiler system tailored to your unique requirements.