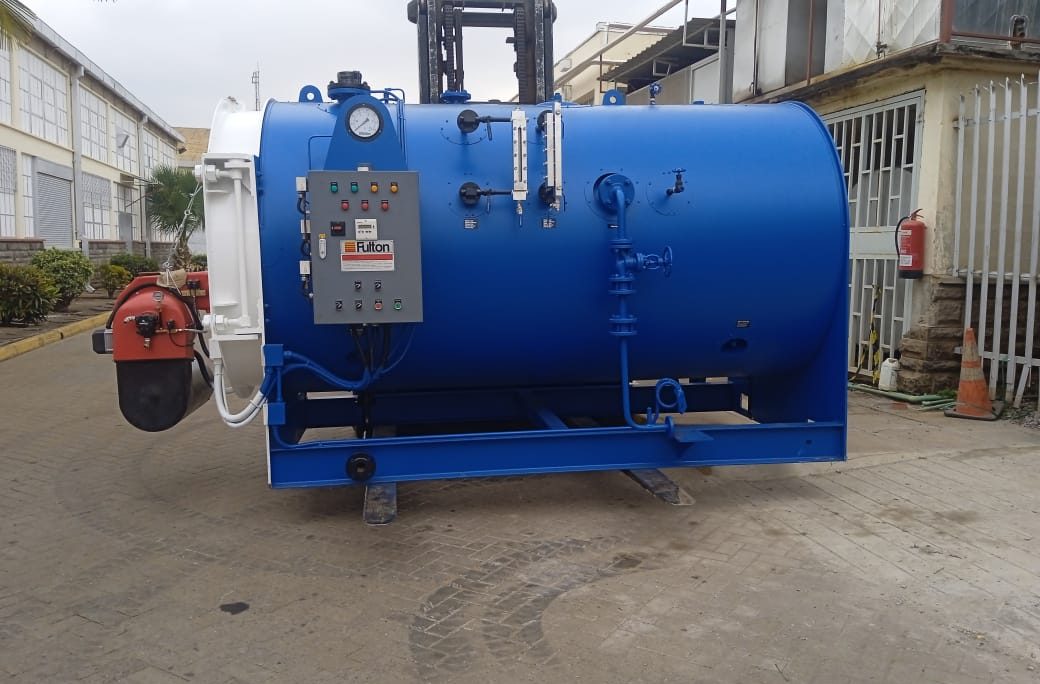 At Wilest Energy Solutions Ltd in Kenya, we understand the critical importance of maintaining industrial and commercial boilers and auxiliary equipment for optimal performance and longevity, just like ensuring your everyday car runs smoothly. Whether it's an annual inspection, planned outage maintenance, emergency services, or on-site equipment assessments, we are your comprehensive solution.
Annual Boiler Inspection
Ensuring compliance with regulations, boilers and pressure vessels above 15 kg in Kenya require an annual inspection. Conducted by licensed inspectors, our qualified service team collaborates with inspectors during planned outages. We meticulously inspect fire and water sides, addressing concerns such as tubing, refractory, gaskets, controls, etc. Our services encompass safety relief valve replacement, tube and tube sheet inspection, level control examination, cleaning, calibration, and performance testing.
Boilers passing inspection receive a new annual certificate of operation, contributing to the sustained efficiency of your steam plant. Explore our annual maintenance contracts to keep your operations running seamlessly.
Planned Outage Maintenance
Planned outages are strategic opportunities for equipment inspection, upgrades, and routine maintenance. Wilest Energy Solutions Ltd excels in crew scheduling, project management, equipment management, safety oversight, inspector coordination, reporting, system testing, and contingency planning. Our qualified service providers anticipate the unexpected, ensuring successful outcomes within designated timeframes.
Emergency Outage Service and Repairs
Unforeseen equipment failures disrupt operations, often at the most inconvenient times. Wilest Energy Solutions Ltd is your 24/7 partner for emergency services, featuring rapid response times, qualified technicians, and a diverse fleet of trailer or skid-mounted rental boiler units. Our fully stocked parts department ensures swift resolution of issues, minimizing downtime and restoring your operation promptly.
Boiler and Equipment Assessment
For non-emergency issues requiring expert opinions, our service technicians are available for on-site assessments. Whether it's leaks, operational inefficiencies, hot spots, vibrations, or other technical challenges, we provide accurate insights to address concerns beyond your expertise.
Your Trusted Partner
With a rich history of successful projects, extensive experience, a robust safety record, and a dedicated team, Wilest Energy Solutions Ltd is your singular partner for boiler inspection and services in Kenya. Contact us today at +254707346616 -BOILER to learn more or schedule your planned outage work, ensuring the continued efficiency of your industrial and commercial boiler systems.